**CHEAP ROUTER AMAZING LIMITED TIME OFFER!***
Backed by our extended warranty!
WNR1000 Cheap Router Deal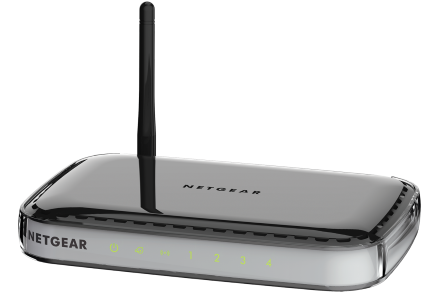 Five (5) 10/100 (1 WAN and 4 LAN) Ethernet ports with auto-sensing technology
CUT YOUR MONTHLY TV BILL NOW!
Try Amazon Music Unlimited Free Trial
Key Features of this Cheap Router at a Great price!
Live Parental Controls—Keep your Internet experience safe—block inappropriate Web sites

Faster than 802.11g, compatible with 802.11n and backward compatible with 802.11g

NETGEAR genie® App—Easy dashboard control to manage, monitor and repair home networks
Wi-Fi Protected Access® (WPA/WPA2—PSK) and WEP

Double firewall protection (SPI and NAT firewall)

Denial-of-service (DoS) attack prevention
Dimensions: 175 x 118 x 28 mm (6.9 x 4.7 x 1.1 in)

Weight: 0.242 kg (0.534 lb)
Item is in QUALITY refurbished condition with EXTENDED WARRANTY and includes everything needed for an easy installation:
IEEE® 802.11 b/g/n 2.4 GHz

Five (5) 10/100 (1 WAN and 4 LAN) Ethernet ports with auto-sensing technology
System Requirements for this Cheap Router
Broadband (cable, DSL) modem and service with Ethernet port

802.11 b/g/n 2.4 GHz wireless adapter or Ethernet adapter and cable for each computer

Microsoft® Windows® 7, Vista®, XP, 2000, Mac OS®, UNIX®, or Linux®

Microsoft® Internet Explorer® 5.0, Firefox® 2.0 or Safari 1.4 or higher

Use with an N150 Wireless USB Adapter (WNA1100) for maximum performance
G54 & N150 speed

Wirelessly share an Internet connection

Ideal for web, email, & social networking

NETGEAR® genie® App – Home networking simplified
Speed
Anyplace you need WiFi, with NETGEAR you got it. Downloads up to G54/N150 Mbps
N150 WiFi—Faster than 802.11g & compatible with 802.11 b/g/n
Cheap Router at a Bargain Price WiFi Range
Got range? Homes come in all shapes and sizes and N150 WiFi Router provides good WiFi connectivity throughout your home for your Internet-enabled devices.
Range—For small to medium homes
Sharing
With NETGEAR, sharing across your network is fun and easy, like accessing stored photos & music.
Wireless-G/N—Email, chat, surf, music, video
Ease of Use of this Cheap Router
Start enjoying your router faster than ever. NETGEAR wants to make sure installation and management is simple & easy, so you can connect quickly & make sure you stay that way!
Easy install—Easy setup for iPad®, tablets, smartphones & computers

NETGEAR genie® App—Personal dashboard to monitor, control & repair your home network

Push 'N' Connect—Easy push button WiFi connections (WPS)

WiFi & power on/off—Convenient power savings

CUT YOUR MONTHLY TV BILL NOW!

Try Amazon Music Unlimited Free Trial

**BUY NOW AND SAVE UP TO $600 FOR EVERY 5 YEARS YOU OWN YOUR CHEAP ROUTER!**

*Terms and Conditions apply to the following

**BUY THIS CHEAP ROUTER AND SAVE UP TO $600 EVERY 5 YEARS!**