**BEST TDS APPROVED MODEM LIMITED TIME DEAL!!**
T3200M Bonded VDSL2 WiFi AC Gateway Router
Deliver an ultra-fast and powerful home networking experience, with Gigabit access speeds, HD video, and multi-play services over any fiber network architecture. As part of the T3200m family, this Bonded VDSL2 Modem 802.11ac Wireless Router supports fiber-to-the-home (FTTH), fiber-to-the-node (FTTN), fiber-to-the curb (FTTC), and fiber-to-the-distribution-point (FTTdp/MDU). Dual band WiFi (802.11n/ac) delivers wireless speeds up to 2.3 Gbps* to enable your customers to get the best streaming and broadband experience anywhere in the home.
A single platform supports universal WAN access
This double Bonded VDSL2 Modem 802.11ac Wireless Router supports ADSL2+, Bonded VDSL2, vectoring, SFP for G.fast/PON, and Gigabit Ethernet.
The fastest, most robust WiFi available
Support for dual band 4x4 802.11ac (5GHz) and 3x3 802.11n (2.4GHz) delivers ultra-fast wireless speeds up to 2.3 Gbps*. Optimal antenna placement extend the reach of a powerful signal throughout the home.
Pair Bonded Rate and Reach
Don't limit your bandwidth to one lane of the highway. With pair-bonding, the T3200m Bonded VDSL2 Modem 802.11ac Wireless Router can travel on two lanes rather than one, delivering the extended reach and high bit rates of the latest bonded VDSL technology for a superior HD IPTV experience.
*Maximum wireless signal rate derived from IEEE Standard 802.11g, 802.11n, and 802.11ac specifications. Actual data throughput will vary. Network conditions and environmental factors, including the volume of network traffic, building materials/construction, and network overhead lower actual data throughput rate. Environmental factors will adversely affect wireless signal range.

4K IPTV Ready
With a robust hardware design and loads of in-home networking options (including 802.11ac 4x4 WiFi, GigE and bonded MoCA 2.0), our VDSL2 Modem/Wireless Routers enable blazing fast 4K and HDTV video streaming, with multi-channel HD video throughput. Video stream protection, load balancing, QoS, fast channel change, and multicast IPTV combine to deliver high quality and robust IPTV.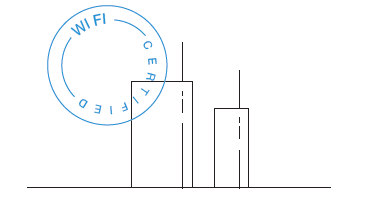 The Best WiFi in its Class
Our VDSL2 Modem/Wireless Routers support WiFi right out of the box, including the latest 802.11ac or 802.11n for blazing fast wireless speeds. MIMO and MU-MIMO smart antenna technology, along with high power antenna radios, further improve your customer's wireless performance for better coverage and fewer dead spots.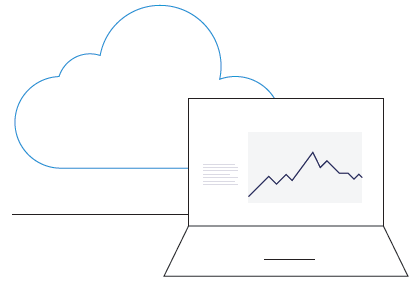 TR-069 Remote Management
Give your customers the superior service and support they expect. Actiontec's VDSL2 Modem/Wireless Routers all support TR-069 to give technical support staff unparalleled remote management and troubleshooting powers.
State of the Art Copper Technology
Our VDSL2 Modem/Wireless Routers include the most advanced innovations in DSL for faster speeds over copper – including 1 Gbps on short loops. Select models support G.fast, G.vector, G.inp, and other noise reduction techniques to maximize throughput.
Auto Fall Back to ADSL2+/2
Our VDSL2 Modem/Wireless Routers feature an "Auto Fall Back to single-line ADSL2+/2" option to seamlessly operate on ADSL2+ and ADSL2 networks. This means you just have to offer one router for your DSL networks, today and tomorrow. And that means fewer SKUs and less inventory.
Gigabit Ethernet Built-in
Gigabit Ethernet is available on the LAN side. Supporting speeds up to 1000 Mbps, these models excel in a Fiber network where you can surf at incredibly high speeds.
Security for the 21st Century
These routers support the latest in wireless security, helping protect your network resources, and your customers' identity and assets, with defensive strategies like password protection, firewall for protection against DDoS and brute force attacks, HTTP spoofing prevention, internal encryption, and other system-level mechanisms to avoid hackers from breaking in.
CUT YOUR MONTHLY TV BILL NOW!
Try Amazon Music Unlimited Free Trial
INTERFACES:

- Two RJ-11 VDSL/ADSL Lines




- One 10/100/1000 BaseT Ethernet WAN




- Four 10/100/1000 BaseT Ethernet LAN




- One USB 3.0 Host Port

WIRELESS:

- 802.11 b/g/n/ac




- WPS

WIRELESS SECURITY:

- Wi-Fi Protected Access (WPA,WPA2)




- Wi-Fi Protected Setup (WPS)




- MAC Address Filtering

REGULATORY:

- FCC




- IC




- UL




- cUL




- ITU-T K.21




- WiFi




- RoHS




- SNE
**SAVE UP TO $600 FOR EVERY 5 YEARS YOU OWN YOUR MODEM!**
Item is in QUALITY REFURBISHED CONDITION with warranty and includes:
- Actiontec T3200M Bonded VDSL2 Wireless AC Gateway Router (logo may vary)
- Power Cord
- Ethernet Cord
- EXTENDED WARRANTY!
CUT YOUR MONTHLY TV BILL NOW!
Try Amazon Music Unlimited Free Trial