CURRENT TOP SELLERS
POPULAR BRANDS
MOTOROLA SB5101 MODEM + NETGEAR WNR1000 ROUTER PACKAGE!
Product Description
*AMAZING LIMITED TIME DEAL ON THIS MODEM FOR TIME WARNER!*
MOTOROLA SURFBOARD SB5101 CABLE MODEM
***THIS PACKAGE IS LIKE GETTING 2 FOR LESS THAN THE PRICE OF 1!***!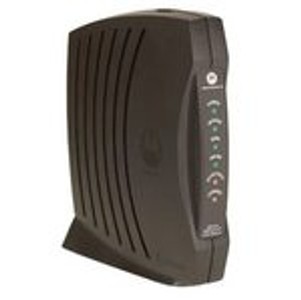 MOTOROLA SB5101 Cable Modem(Modem for Time Warner):

HIGHLIGHTS INCLUDE:
Manufacturer: Motorola
Part Number:SB5101

Modem for Time Warner
General on this mode for Time Warner
Device Type: Cable Modem
Enclosure Type External
Width 2.3 in
Depth 6 in
Height 6.2 in
Modem for Time Warner
Interface Type
Connectivity Technology Wired
Protocols & Specifications DOCSIS 1.1 , DOCSIS 2.0
Line Coding Format QPSK , 8 QAM , 16 QAM , 32 QAM , 64 QAM , 128 QAM , 256 QAM
Audio on this modem for Time Warner
Audio Input None
Audio Output None
Networking
Expansion / Connectivity
Expansion Slots Total (Free) None
Interfaces 1 x Modem - F connector , 1 x Hi-Speed USB - 4 pin USB Type B , 1 x Network - Ethernet 10Base-T/100Base-TX - RJ-45
Compatible Slots None
Power for this modem for Time Warner
Power Device Power adapter - External
Software / System Requirements for Modem for Time Warner
OS Required UNIX , Linux , Apple MacOS , Microsoft Windows NT , Microsoft Windows XP , Microsoft Windows 2000 , Microsoft Windows 95/98 , Microsoft Windows Millennium Edition
Environmental Parameters Modem for Time Warner
Min Operating Temperature 32 °F
Max Operating Temperature 104 °F
NETGEAR WNR1000 N150 WIRELESS N ROUTER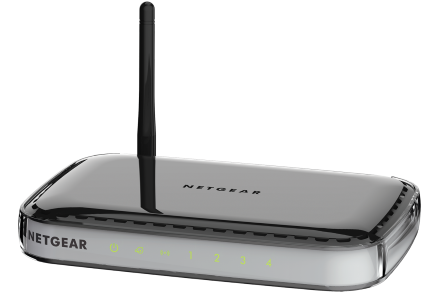 Speed and Range

Number of Ethernet Ports
Five (5) 10/100 (1 WAN and 4 LAN) Ethernet ports with auto-sensing technology
Key Features
Live Parental Controls—Keep your Internet experience safe—block inappropriate Web sites
Faster than 802.11g, compatible with 802.11n and backward compatible with 802.11g
NETGEAR genie® App—Easy dashboard control to manage, monitor and repair home networks
Security
Wi-Fi Protected Access® (WPA/WPA2—PSK) and WEP
Double firewall protection (SPI and NAT firewall)
Denial-of-service (DoS) attack prevention
Physical Specifications
Dimensions: 175 x 118 x 28 mm (6.9 x 4.7 x 1.1 in)
Weight: 0.242 kg (0.534 lb)
Product Diagram
Items are in refurbished condition and include everything required for installation:
- Motorola SB5101 Cable Modem + Netgear N150 WNR1000 Wireless Router
- Power Cords
- Ethernet Cords
Standards
IEEE® 802.11 b/g/n 2.4 GHz
Five (5) 10/100 (1 WAN and 4 LAN) Ethernet ports with auto-sensing technology
System Requirements
Broadband (cable, DSL) modem and service with Ethernet port
802.11 b/g/n 2.4 GHz wireless adapter or Ethernet adapter and cable for each computer
Microsoft® Windows® 7, Vista®, XP, 2000, Mac OS®, UNIX®, or Linux®
Microsoft® Internet Explorer® 5.0, Firefox® 2.0 or Safari 1.4 or higher
Use with an N150 Wireless USB Adapter (WNA1100) for maximum performance

USER GUIDE/MANUAL: ftp://downloads.netgear.com/files/WNR1000_SM_WW_23Jan09.pdf
G54 & N150 speed
Wirelessly share an Internet connection
Ideal for web, email, & social networking
NETGEAR® genie® App – Home networking simplified
Speed
Anyplace you need WiFi, with NETGEAR you got it. Downloads up to G54/N150 Mbps
N150 WiFi—Faster than 802.11g & compatible with 802.11 b/g/n
WiFi Range
Got range? Homes come in all shapes and sizes and N150 WiFi Router provides good WiFi connectivity throughout your home for your Internet-enabled devices.
Range—For small to medium homes
Sharing
With NETGEAR, sharing across your network is fun and easy, like accessing stored photos & music.
Wireless-G/N—Email, chat, surf, music, video
Ease of Use
Start enjoying your router faster than ever. NETGEAR wants to make sure installation and management is simple & easy, so you can connect quickly & make sure you stay that way!
Easy install—Easy setup for iPad®, tablets, smartphones & computers

NETGEAR genie® App—Personal dashboard to monitor, control & repair your home network

Push 'N' Connect—Easy push button WiFi connections (WPS)

WiFi & power on/off—Convenient power savings
**BUY NOW AND SAVE UP TO $600 FOR EVERY 5 YEARS YOU OWN YOUR MODEM!**
*Terms and Conditions apply to the following
**BUY THIS MODEM FOR TIME WARNER AND SAVE UP TO $600 FOR EVERY 5 YEARS YOU OWN YOUR MODEM!**
Product Videos
How to Set Up a Netgear Router | Internet Setup
02:45
Watch more How to Set Up Internet videos: http://www.howcast.com/videos/499719-What-Is-a-Modem-Internet-Setup Learn how to set up a Netgear router from computer expert Yoav Erez in this Howcast video about wireless network technology. So in this video I'm going to show you how to set up your Netgear router. And I've got my Netgear router right here. It's a nice wireless router. The model is N150 Wireless Router. I've already plugged it into the power, which is good. And now all I have ot do is just basically plug it into my modem. Now, I like unplugging my modem before I do that. It's usually good to leave your modem unplugged for a few minutes before you plug it into your router. So I'm going to take this cable here. Plug one side to the modem. And now I'm going to take the other side and connect it to the router right here where it says "Uplink" or WAN. This router, it actually doesn't say anything on it, but I know it's the right port because it has a different color. On the back of every router, you always have a few ethernet ports. One of them will be different, and the different one is the one that connects to the Internet. The other ones connect to all the computers and devices on your network. And of course, you can also connect devices wirelessly. I now plug the modem back in, and I wait a few seconds for the modem to boot up. While it's doing that, I want to connect this router to my computer. So I just use one of the ports in the back, and hook it right up to my laptop here. Once this is done, it means that the laptop is talking to the router, and the router is talking to the modem. Now it's time for the wonderful installation CD that Netgear gives you with their routers. I'm going to take the CD, put it in computer, and then it's going to run a wizard that will help us set up the router. Basically, it's going to help us set up three things. The first is telling the router how to connect to the Internet, how to interface with the modem. The second is setting up our wireless access, so giving our wireless password a name and a password so only we can use it. And the third is setting up an administrator password that will protect the router from other people making changes to our settings. If that doesn't work for some reason when you put your CD in the computer, you can also manually access by opening any browser, like Internet Explorer or Firefox, and going to the address listed at the bottom of the router. If you look at the bottom of your router, you'll actually have a little login here. In this case it's www.routerlogin.net. You literally just type that address to your browser, and it will take you right to the setup page where you can set up all the right configuration for your router. That works both on Macs and PCs. Actually, it works on any device that has a web browser, as long as it's connected to the router. And that's how you set up your Netgear router.
How to Set Up ...

Watch more How to Set Up Internet videos: http://www.howcast.c...

How to Install...

Smart Wizard is only supported on the following routers: WNR1...

How to Set Up ...

You already love Spotify, but do you know how to get the most ...